Behind the Scenes from the CCCS Company Meeting
Check out these screenshots from our virtual CCCS company meeting last Friday.  I took screenshots of my teammates for a good laugh.  This is a dedicated group that is client-focused during these trying times.  We are fortunate that we can work remotely because it keeps us connected.  Our team is grateful to be able to still provide financial wellness services to our community through virtual and phone counseling.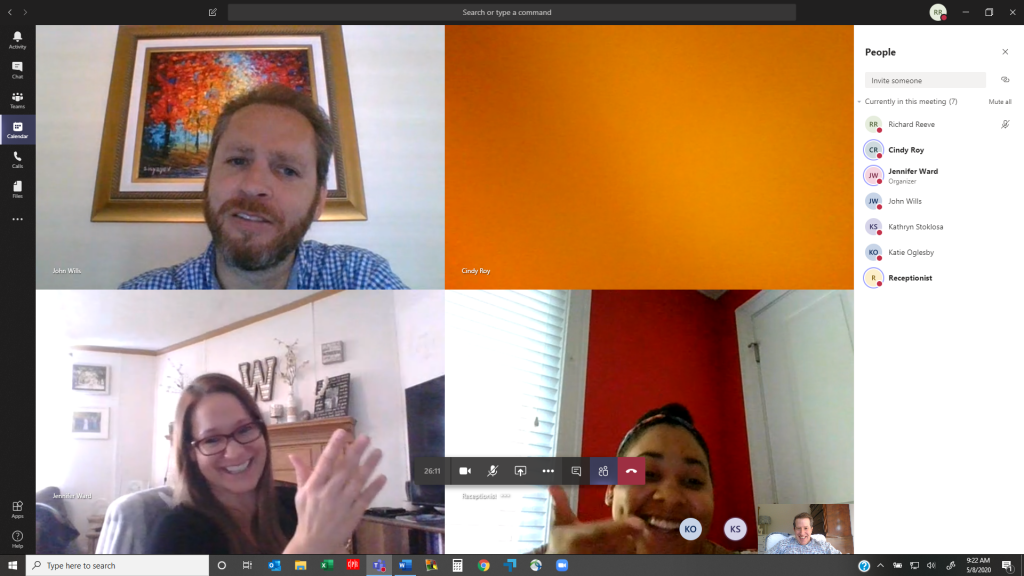 To learn more About Us, click here: https://www.cccssavannah.org/about-us/
For tips on virtual meetings, check out the US News and World Report article: https://money.usnews.com/careers/articles/the-dos-and-donts-of-virtual-meetings
We may not have followed all of their tips.