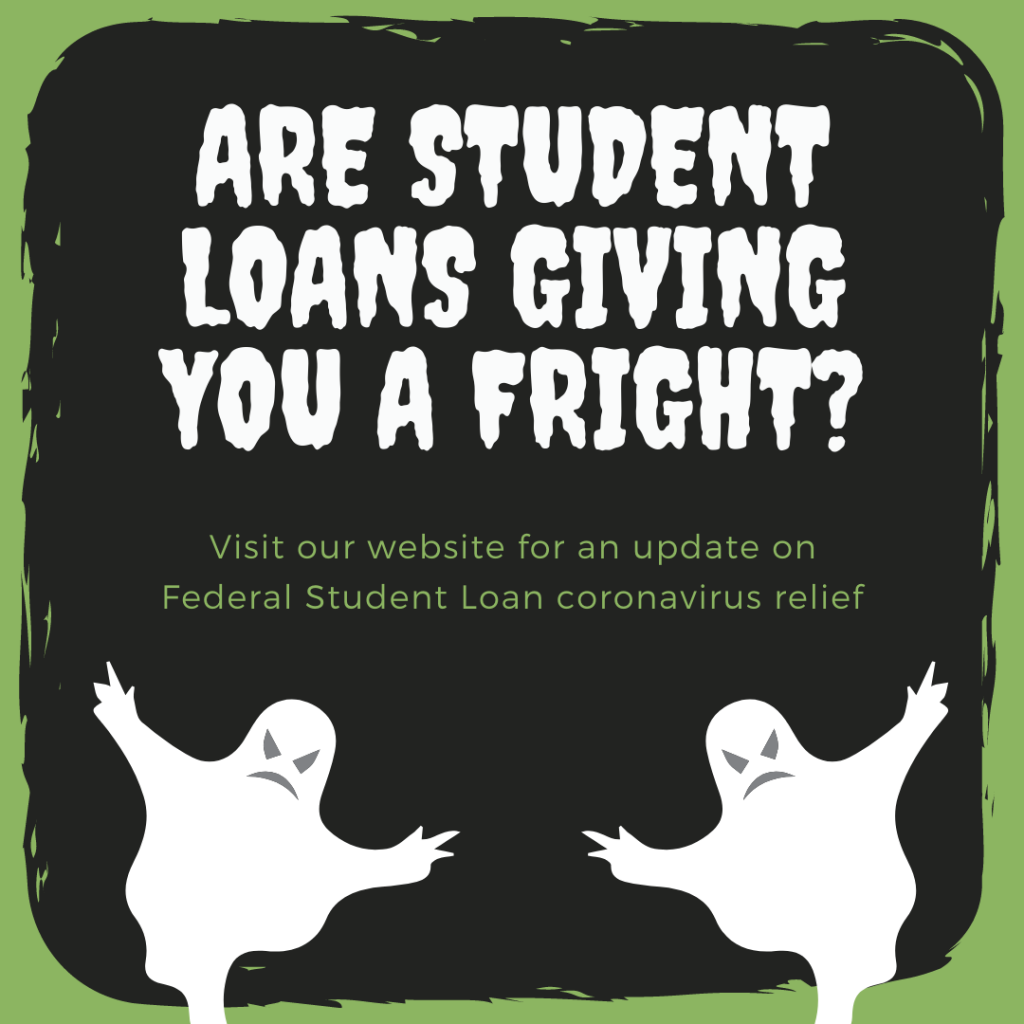 Are Student Loans Frightening You? Deferrals. Forbearances. Zero-Interest. No Payments. Capitalization. Is all this true? What does this mean for me? Is this hurting my credit score? Can I still make payments? Do I have to request this?
Student loans always have a lot of questions surrounding them and the government's response to the coronavirus added some new ones. Student loans are a large debt for most households and can be a source of stress for many. We have summarized what the coronavirus response means for FEDERAL student loans. We recommend staying up to date using https://studentaid.gov/announcements-events/coronavirus and by talking to your loan servicer.
Timeline:
March 20, 2020 – The office of Federal Student Aid to suspend loan payments, stop collections on defaulted loans, and set the interest rate to 0% for 60 days on their federal student loans.
March 27, 2020 – The Coronavirus Aid, Relief, and Economic Security Act (CARES Act) extended the direction until September 30, 2020.
August 8, 2020 – The government decided to extend the suspended payments, stopped collection activity, and waived interest until December 31, 2020.
What does that mean for you?
You do not owe a monthly payment on your FEDERAL student loans. You can request a refund if you made a payment between March 13, 2020, and December 31, 2020.
They will not report you late if you are not making payments. This means it will not impact your credit score.
The suspended payments count towards the Public Service Loan Forgiveness (PSLF) Program and Income-Driven Repayment (IDR) forgiveness
If you are in a rehabilitation program to bring your student loans current, the suspended payment will count towards the rehabilitation
You can apply to start rehabilitating your student loans and the suspended payment will count from the point you start the rehabilitation plan
Your student loans will NOT incur any new interest.
You can continue to make payments towards your student loans. Once you pay the interest accrued before March 2020, you will be paying down the principal amount borrowed.
If your income has changed during COVID you can apply to lower your payments for after the suspended payments are over.
You do not have to recertify your income until after December 31, 2020.
There is NO fee for the suspension or 0% interest.
Are Student Loans Frightening You? For more information, contact CCCS.